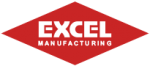 All Equipment of Excel Manufacturing
(Showing 2 Equipment)
Sort By
Used Excel EX62 Full Eject Horizontal Baler
$33,000.00
2001 machine was used very lightly in the back of a retail store. In good working condition. Works well for cardboard, paper, plastics, and light metals. Can be purchased completely refurbished as...
Condition
Good (Running, Needs Minimal Repairs)
Cylinder Size
6" or Smaller
Motor Horsepower
11-20 HP
Feed Opening Length
40" - 60"
Feed Opening Width
31" – 42"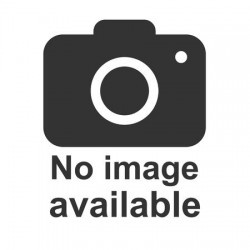 About Excel Manufacturing
Excel Balers was recently purchased by R & R Repair, LLC.
Flaunting 5,000 installations in 7 different countries, EXCEL MANUFACTURING takes its waste management machines very seriously. And they don't let their customers fall by the wayside, either. With round-the-clock customer support 365 days of the year, EXCEL MANUFACTURING is a company you can trust to be their when your business needs them most – come hell or highwater.
True to its name, EXCEL MANUFACTURING has 25 years of experience building machines that fit its customers needs – from "horizontal balers and conveyors to waste management and recycling companies throughout the world."
Plus, they also promise to offer "customers the highest Return on Investment and lowest Total Cost of Ownership through superior performance and exceptional quality and reliability… Excel's customers are ultimately able to achieve increased revenue, reduced down time, automated operations and significant labor savings."
All things that you want in your next waste baler or compactor purchase.
You can see new EXCEL MANUFACTURING products here and used EXCEL MANUFACTURING products here.
Disclaimer, RecyclingBalers.com is in no way sponsored, endorsed or administered by, or otherwise associated with any of the following manufacturers or their respective products. Any reference to or information regarding any of the manufacturers (and/or their respective products) below, or elsewhere on this website is purely informational purposes to allow users to compare certain manufacturers' products
Note to Manufacturers: We strive to ensure that all information available on this website is accurate with respect to any manufacturers' information and product descriptions. If you would like us to correct any errors in the way we've displayed your company name, logo, or product descriptions, please feel free to alert us by emailing us at sales@recyclingbalers.com