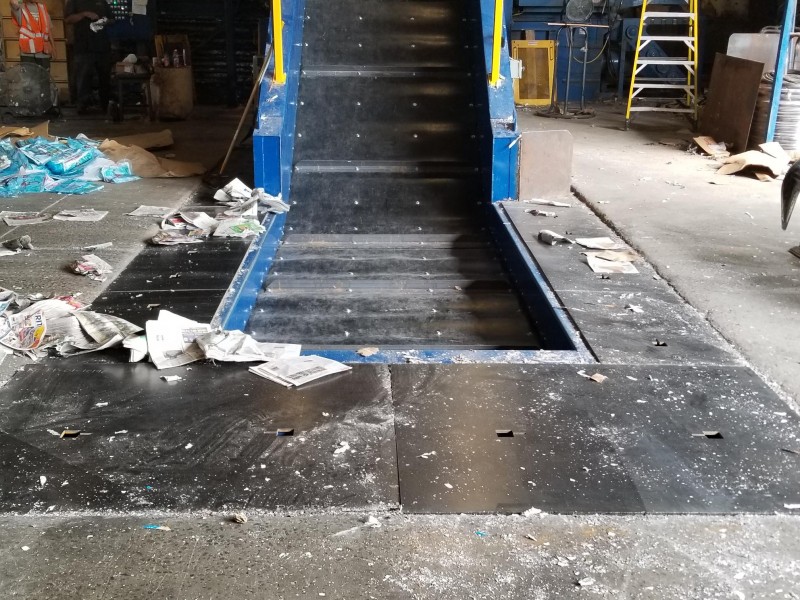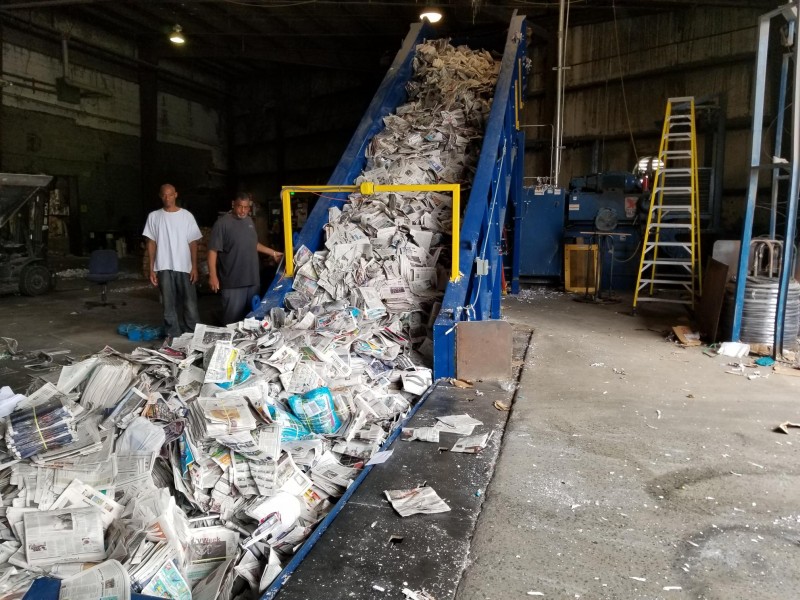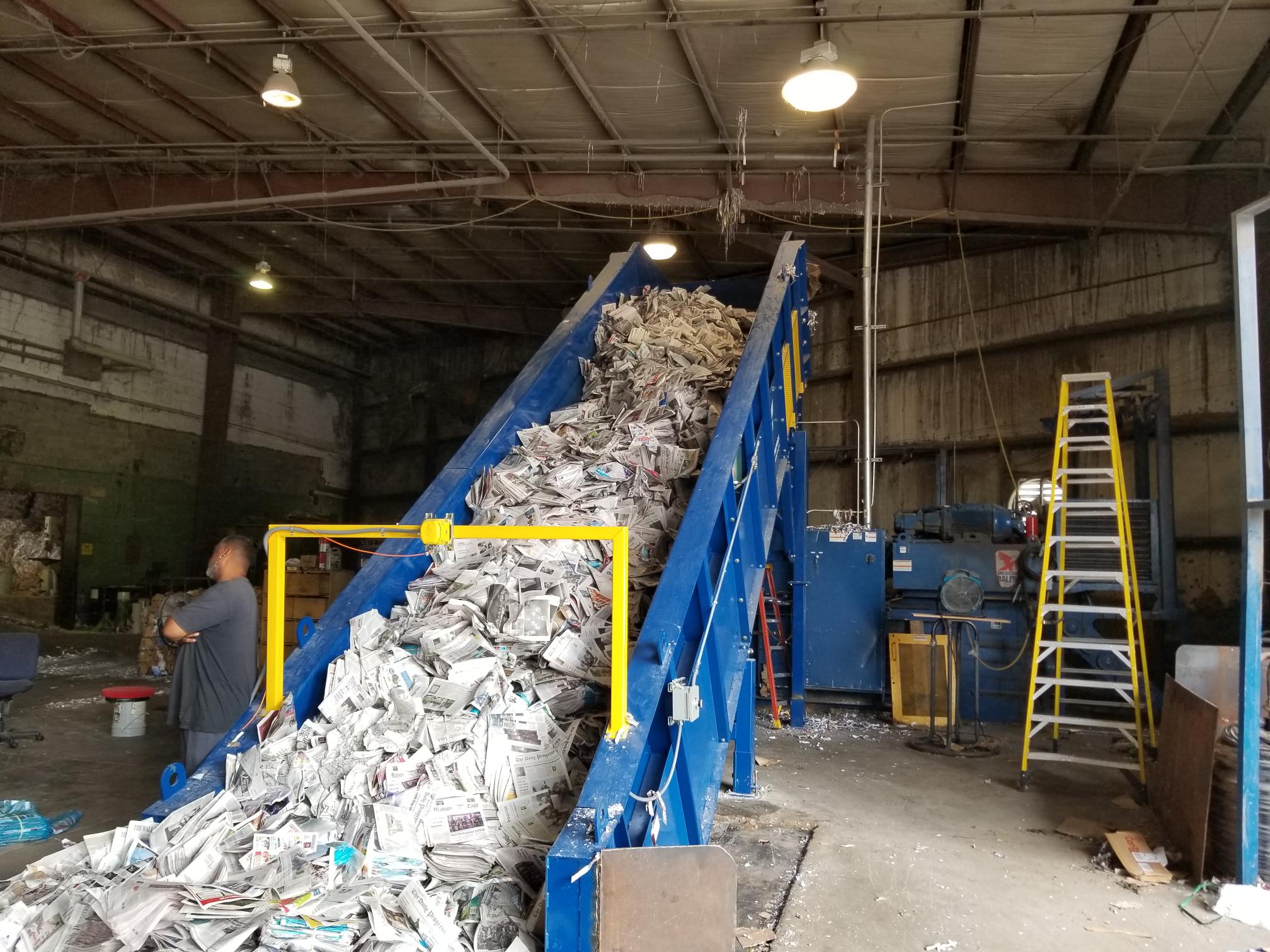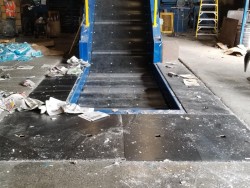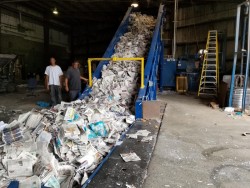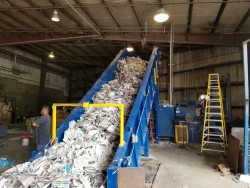 Information About This Project
A Fluent Conveyors Authorized dealer had a customer who was in a very hard situation. They had purchase 2 infeed conveyors over the last 5 years and both created major issues within their operations.
They were repairing rollers, chain, motors, sprockets etc on a monthly basis.
With a baler re-bale application, consistent and clean operations is very important.
Once the new Fluent Conveyors heavy duty baler infeed conveyor was installed, this customer has been 100% operational for almost 2 years without issues. It has 100% changed the way they process materials at this location.